Do you know who you're reaching on Facebook? There might be a difference between who you think your Facebook audience is and who they actually are. If you haven't checked out Facebook's Audience Insights tool yet, you're missing out on some valuable information.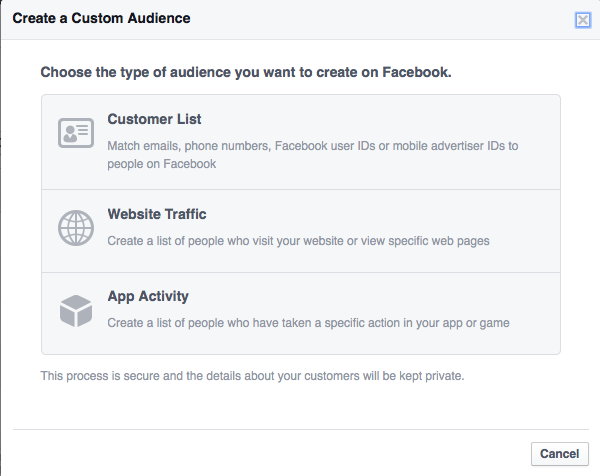 First, let's import some customer data into your ads manager account to create a custom audience. Go to Ads Manager, and under "Tools" in the top menu bar, click "Audiences" then click "Create Audience" then "Custom Audience." You'll be given three options for audience data. Customer List allows you to create a directory of Facebook users based off of phone numbers, email addresses, Facebook IDs or mobile advertiser IDs that you've previously collected. Website Traffic creates a group of Facebook users who have visited a designated site in the past 30 days (this requires you to have set up the Facebook pixel in advance). App Activity creates a list of Facebook users based on their usage on your app. Once you've selected the data for your custom audience, give it a name that will help you remember where the data came from and give Facebook an hour or so to match your data with their users.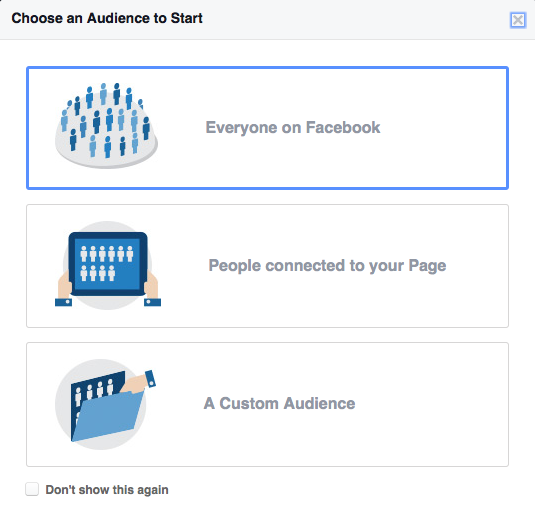 Now that that's done, let's get to the good stuff. You can get to Audience Insights from your Ads Manager account. Under "Tools" in the top menu bar, click "Audience Insights." A menu with three options will pop up:
Everyone on Facebook: This is a great way to explore your potential on Facebook. Narrow the scope by geography, demographics, and interests relevant to your business to find out how large your target audience is on Facebook.
People connected to your Page: Find out if your page is attracting the right people for your business. Get info on demographics, interest, behaviors, and more on the people who like your page and evaluate if the content you're posting is best suited for that audience.
A Custom Audience: This is why I had you do all that data importing before. Analyzing your custom audience on Facebook can show you any discrepancies between your email subscribers/website visitors/app users and your Facebook followers.
Once you've selected an audience option, you can play around with the insights tool to get a better picture of this group of Facebook users. For example, you can use Audience Insights to find out:
How many people who already follow your page are actually in your service region?
What percentage of your email subscribers follow you on Facebook?
How many Facebook users in your geographic area are interested in your industry?
The online purchase behavior for people who have visited your website in the past 30 days?
What other Facebook pages people who like your Facebook page follow?
With so many different metric categories and ways to define your audience, this could become your new favorite social media marketing tool. But be careful about getting too narrow with your audience—due to privacy issues, Facebook will not provide data on groups of people fewer than 1,000.
No time for social media marketing? We can handle it for you. Contact us for a custom marketing plan.